BodyFX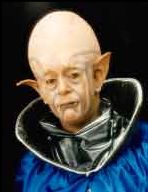 Details of BodyFX at the con are still being finalised, email us with your suggestions.
BodyFX on the web
Check out the BodyFX website for some beautiful painted bodies and perhaps some ideas.
BodyFX on Saturday
On Saturday at the con, BodyFX will be in the room where the Floating Market will be held. They will have a table where they will sell 'Body Gimmicks'. At the same time they will be transforming someone with their special BodyFX magic.
BodyFX on Sunday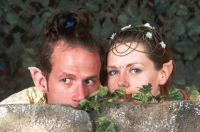 For at least 2 hours before the masquerade on Sunday, BodyFX make up artists will be available to apply the make up finish for your costume, at a price.
Price approximations - for a simple face paint $10. For elf ears applied with the appropriate face paint, $25.




BodyFX at competitions