Lucy Sussex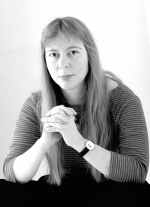 We are proud to announce that Lucy Sussex will be joining us as a guest at CON With The Wind.
Lucy is a major Australian author of genre fiction, although since she was born in New Zealand we can claim her as one of our own and welcome her back where she belongs.
Lucy Sussex was born in Christchurch, New Zealand. After living in France and England, she moved to Australia at age 14. She has a BA (Honours) in English and a MA in Librarianship from Monash University and has worked variously as a research assistant at Melbourne University, as a teacher, and as a freelance person of letters.
Currently she teaches English Literature, in addition to working as a freelance editor, critic, writer, literary archaeologist, and literary festival and convention habituee.
Lucy Sussex's fiction includes fabulation, science fiction, fantasy, horror, writing for children, and detective stories. Much of her work shows a feminist perspective and wry ironic humour.
She has received the Ditmar (the Australian SF Achievement Award) twice; the Aurealis Award once; has been nominated for a World Fantasy Award; and has served as a juror for the James Tiptree Jnr Award.